Apulia Villas
We will tell you about our Apulia with customized services, where you can experience a holiday with your loved ones in complete privacy and security.
At your disposal, we will be able to offer homemade chefs, sommeliers, home restaurants, personal shoppers and personal trainers, to make your holiday even more unique.
You will also be able to choose from a range of exclusive experiences and services, taken care of by us directly or through selected partners, to better organize your stay such as: private transfers, boat tours, or travel slowly and sustainably, the paths of Puglia through trekking and biking tours.
Put us to the test by sending a request for a quote and, in the notes field request what you need.
Thanks to the travel agent department, your holiday will star from home, organizing your stay from flights or exclusive baggage delivery service.
Apuliavillas.it is not a tourist rental site, it is an Apulian tour operator that has decided to open the doors of its world, exclusively for you.
Contacts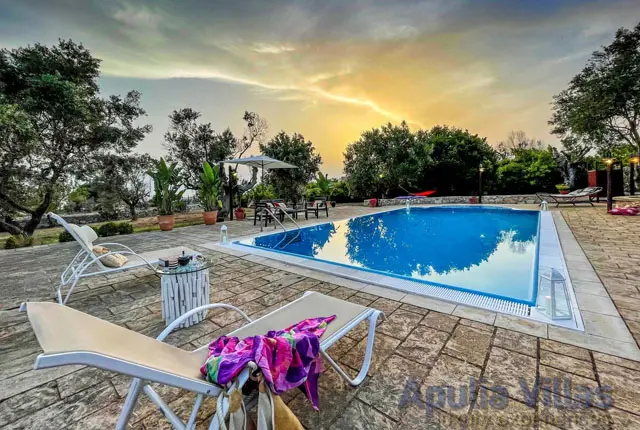 Sede operativa: Via Rocci Perrella, 88
73011 ALEZIO (LE)
Sede legale: MONTE D'ELIA S.r.l.: Via Garibaldi, 95
73011 ALEZIO (LE)
Email: info@apuliavillas.it
Telefono +39 0833.281916